Doctoral Tams and Tassels
Our velvet tams are appropriate for Superior, Rental Quality and Value doctoral and academic regalia.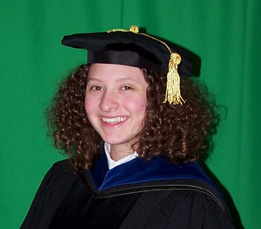 We suggest the eight-sided tam for those of large and tall physique.

The six-sided tam is appropriate for medium sized graduates.

Those of petite and rounded stature are best fitted with the four-sided tam.

Doctoral Regalia Order Form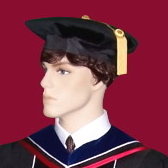 Be sure to indicate your hat size or your head size when ordering your tam. Take a tape measure to measure the circumference of your head. Place the tape about an inch over your eyebrows. Your head size will vary anywhere from 22 to 23 1/2 inches. The tape measure should feel snug, but comfortable. Round the measurement you find to the nearest quarter inch. If you are between sizes, err to the larger quarter inch. A cap size would be something like 6 7/8, 7 1/4, 7 3/8, etc.
Pricing for Doctoral tams
Silky Tassel
Metallic Tassel
4 corner tam
$78.50
$92.00
6 corner tam
$78.50
$92.00
8 corner tam*
$98.50
$112.00
* Note that 8 sided tams are $20.00 extra when ordered by themselves. However if purchasing your tam together with a gown and hood, we will waive the $20.00 up charge, so that you can order the 8 sided tam for the same price as a 6 sided or 4 sided tam.
Tam Color
The standard Ph.D four, six and eight-sided tams are black velvet. Your choice of silky tassel or metallic - bullion tassel. If ordering a gown with gold piping, we strongly recommend the bullion tassel as it matches the piping much better than the silky tassel.
We also stock Ph.D. Blue velvet tams with the bullion tassels for $20.00 extra. These would be appropriate for deans, school presidents, chancellors, etc., but probably not for the average faculty member, as not to cause envy with your department heads.
We can also make tams in other velvet colors for an additional $20.00 to match schools with special regalia requirements.
Please allow for 6-8 weeks for custom tams in velvet other than black or PhD blue..